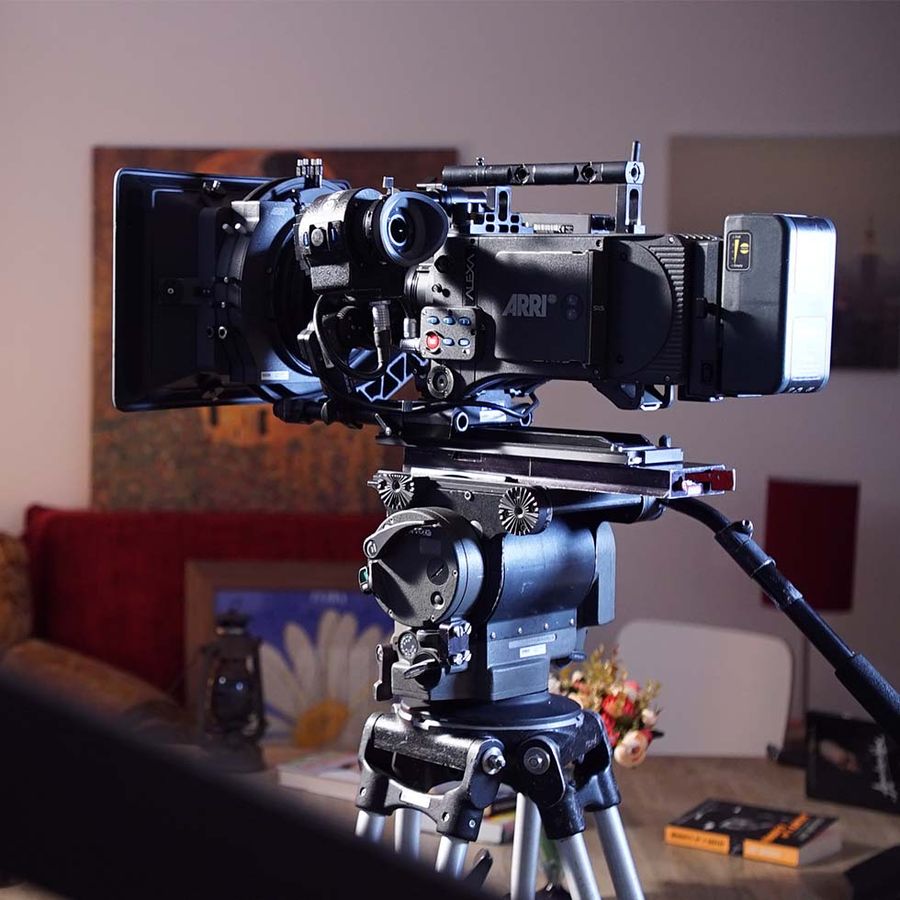 MetFilm School Leeds Facilities
MetFilm School Leeds Facilities
Prime Studios
The newly refurbished Leeds Campus consists of two state-of-the-art film studios, two specialised workshops for Performance and Production, one large teaching space, and a dedicated Learning Resource Space with editing equipment and software.
The Campus is located within Prime Studios, which has six working studios, and accommodates large scale film and television productions.
The Campus is situated next to ITV Studios in Leeds, famous for Emmerdale, amongst other ITV productions. Students also have access to the large social space, Archive.
Cameras and Grip
Students on accredited courses are trained on cameras including the Sony Z90 and the Sony FS7, with those electing to specialise having access to Arri Alexa Mini. Non-accredited courses work with the Sony Z90 and the Sony FS7 dependent on delivery. A range of grip equipment, including flatbed dollies, skateboard dollies, and carbon fibre sliders are available to all of our students.
Depending on their course, MetFilm School Leeds students will also have access to specialised kit, such as the Losmandy Spider Dolly with Flex track.
Lighting
Lighting training across courses is synced with trends in the industry focused on modular systems and sustainability. Aputure and Aputure Amaran LED lighting systems are supported by an array of industry-standard tungsten fixtures such as Dedos, Arri 650s, Arri 1K, Arri 2K and Kinos.
Depending on their course, MetFilm School Leeds students will also have access to Brick Lights, Sokani X60 RGBs (including additional 65cm Lanterns), Amaran F22c Flex Lights, and additional equipment including floor stands, trace frames, and reflectors.
Sound
Equipment includes Zoom H6 with advanced sound training on accredited courses on Sound Devices MixPre 6ii. Mic systems range from RODE NTG3 and MKH416 to Sennheiser G3 RX/TX systems.
Production Services
Our advisors and production facilities team offer a range of cameras, lighting, and sound equipment to support student projects. Experienced industry tutors and advisors help students to select the most appropriate resources across a range of platforms, including film, television, and new media.
MetFilm School Leeds Learning Resources
MetFilm School Leeds Learning Resources
Library Catalogues
Leeds students have access to the University of Leeds library, including open study spaces, and through the University of West London, students can also access an additional one million ebooks via the Perlego EBook Collection.
As well as this, MetFilm School provides access to subject-specific E-Libraries and streaming services, including:
Proquest EBook Central
Bloomsbury Screen Studies Collection
Bloomsbury Drama Core Collection
BFI Player
Learning Space
Leeds students have digital access to the available resources at the Learning Space, based at Ealing Studios, as well as study support from our Learning Space Officer.